Steven is one of the leading entertainers in Michigan, specializing in Close-up magic and mind reading. He is available for corporate shows, weddings, children shows, trade shows, fund raisers, cruise ships, birthdays, graduations, restaurant walk around and special events.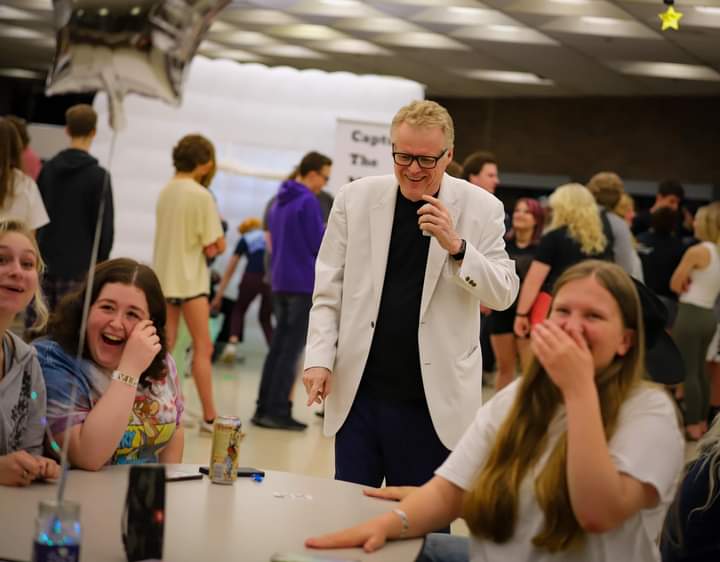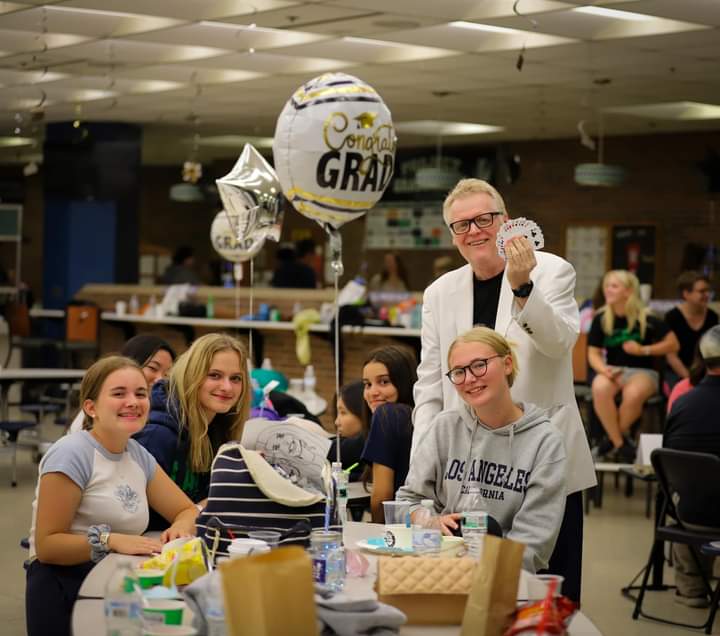 Close-up magic is a great way to enhance the mood of your event. Instead of bringing your guests to the performer, bring the performer to your guests.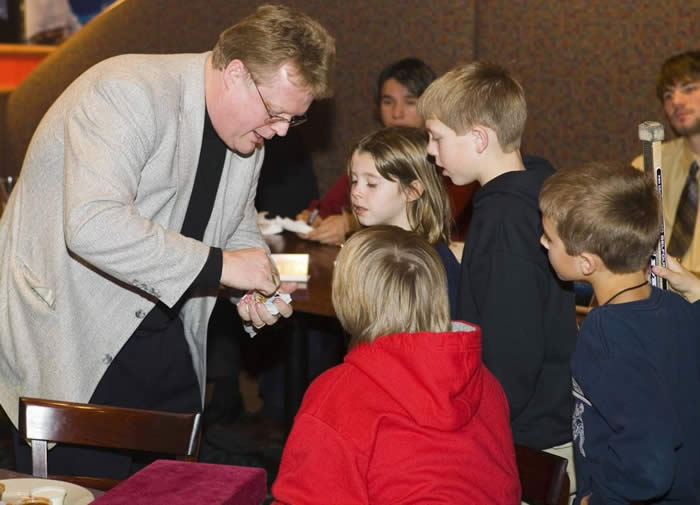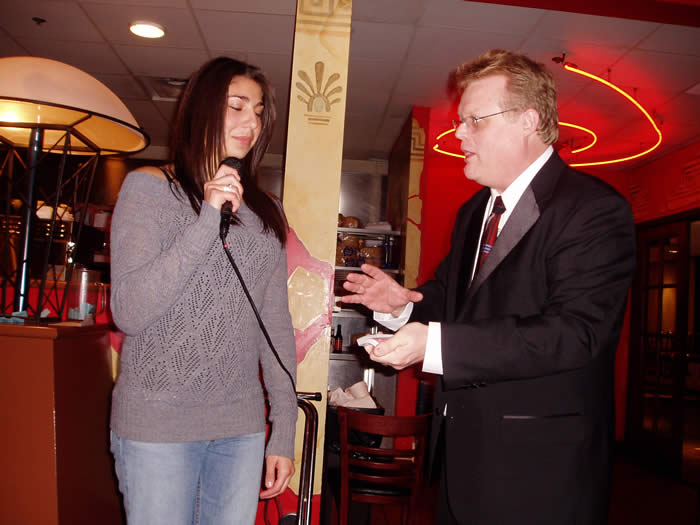 No need for a stage or microphone. Just sit back and watch as Steven entertains amongst your guests, during cocktails or before dinner, performing amazing magic right in your guests very own hands.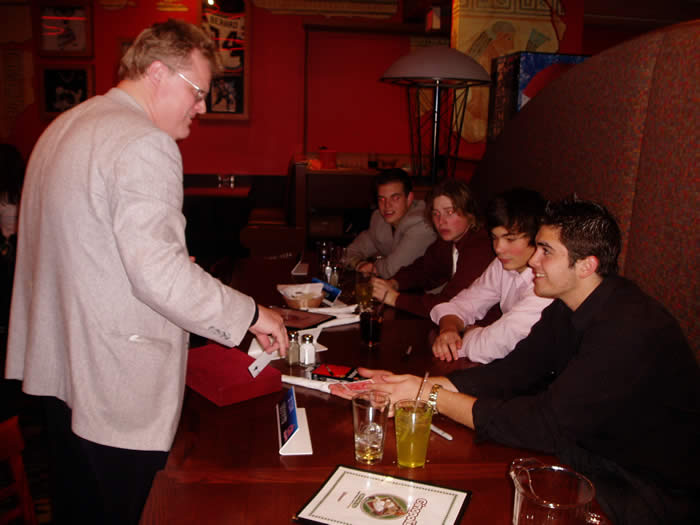 It is a great way to break the ice and provide a fun upbeat atmosphere for your event.

It's not long before the room is bubbling with laughter, excitement and applause!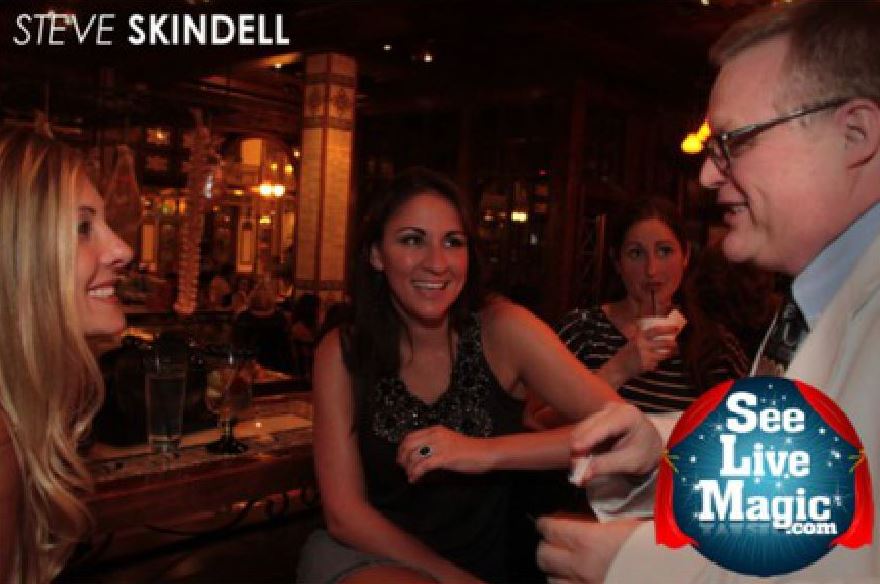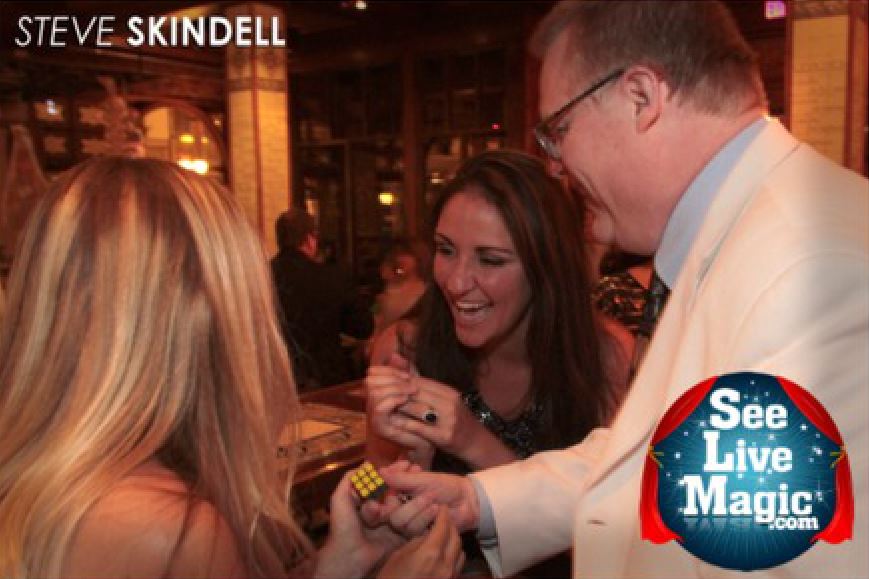 In the past Steven has performed at the Disney Yacht Club and Resort in Orlando, the Int'l. Auto Show at Cobo Center in Detroit, many corporate events, Lapeer High School Graduation Party, Annual Int'l Ford Fireworks, South Lyon Hotel, Lourdes Assisted Living, 3 years performing at the Ginopolis in Plymouth for the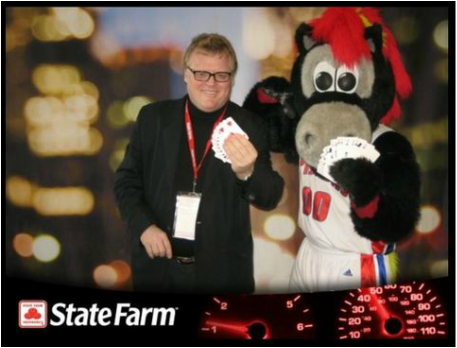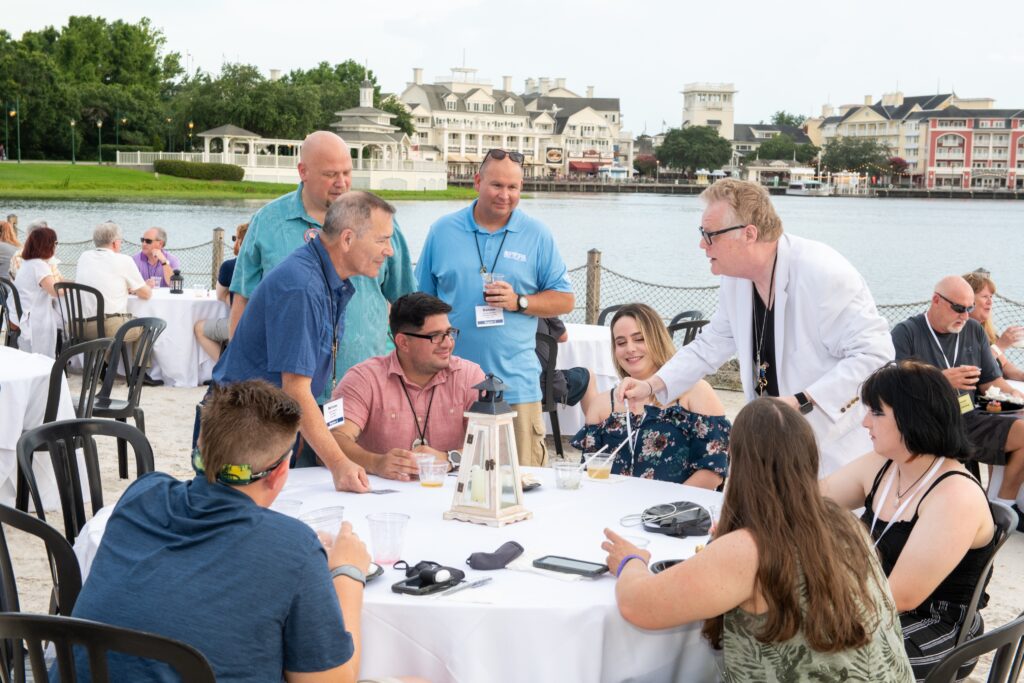 Plymouth Whalers Hockey Team and their families, Detroit Ignition Soccer Team and their families, the Michigan Water Commissioners including the Michigan Lt. Governor, the Int'l Security, Police and Fire Professional's of American Convention, 101.1 WRIF in Detroit, birthday parties, weddings, graduation parties, trade shows, volunteer events for good causes and many other venues.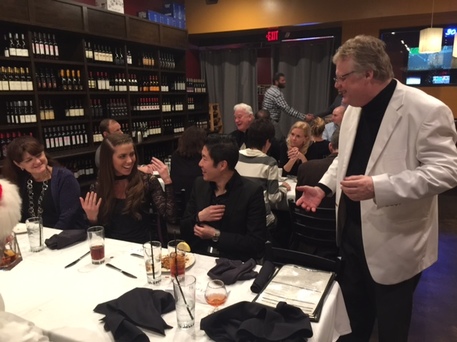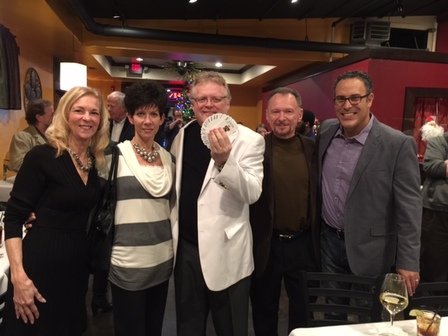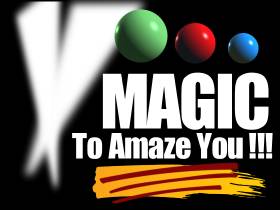 You and your guests WILL definitely be amazed -- 100% guaranteed!
TESTIMONIALS:
"Your magic was the high point of our Convention! Enjoy the pictures...All smiles and astonishment! GREAT JOB!" Dave Hickey, Int'l. Pres. SPFPA
"Steve provided a magical escape for a family that had just received tragic news. His humor and entertainment brought smiles when we thought smiles could not be found. He captivated children and adults from several different walks of life. His magic show was clean, fun, and awe inspiring. We recommend him highly!! Thanks Steve for making our party magical!" The Staff at Children's Hospital of Michigan
Review from Gigsalad: Amazing! Steve was our strolling magician for our Halloween party and he pleased and amazed all of us! He navigated our large group with ease and experience and we will definitely work with him again!
Reviewer: Marija Grahovac
Event Date: October 28th, 2022
Services Provided: Strolling/Close-up Magician
5 Stars * * * * *

Review from Gigsalad: All Night Graduation Party Mr. Skindell was hired to do strolling magic to entertain the graduates at their all night party, let me tell you he hit it out of the park. Students and volunteers were amazed by the tricks. I would highly recommend him. Very easy to communicate with, was on time to the event and very professional.
Reviewer: Monica Shires
Event Date: June 12, 2022
Services Provided: Magician
5 Stars * * * * *

Review from Gigsalad: Excellent!!! Steve was fantastic.
Highly recommend for any event or party! Reviewer: Sara Moore
Event Date: October 30th, 2021
Services Provided: Illusionist, Magician
5 Stars * * * * *

Review from Gigsalad: Wow!!! Steve is beyond amazing! So many great compliments! Very much loved having him! Reviewer: Mike P.
Event Date: Jan 30, 2022
Services Provided: Strolling/Close-up Magician
5 Stars * * * * *

Review from Gigsalad: Great entertainment for my dads 50th birthday- everyone loved it! Reviewer: Hayley Alvarado
Event Date: November 27th, 2021
Services Provided: Magician
5 Stars * * * * *

"Steve, you are AWESOME! Everyone is still FREAKED OUT!" Mr. Jeffrey B. Rice, J.R.N. Design Associates, LLC
"Evelyn and I were very excited to have Steve perform (or entertain) at our wedding, and we were amazed at the tricks he performed for us. We think he did a great job setting the stage for an enjoyable evening. Many of our guests remarked that Steve's magic was a topic of conversation during dinner and that it provided some creativity to the wedding." Mr. Brian F. and Mrs. Evelyn Sommariva, Design Runway, LLC
"Steve is a natural entertainer. He has donated his time for a fundraiser, Carnival of Care, and blew us away with his magic tricks. He has also done magic tricks for our case managers and we could not believe the phenomenal tricks he has up his sleeve. I would recommend him for anyone that wants to have great entertainment for any occasion." Deborah Johnson, Careforward - Auto Injury Case Management
"Thank you so much for helping to make our 2007 GREAT STRIDES of Novi a success. Your magic was really great, and it was the perfect touch to add to our family-oriented fundraising event. Everyone was truly delighted and impressed." Ann Chapman, Cystic Fibrosis Foundation
"Steven graciously volunteered his time for Michigan's 2nd Annual Food Allergy and Anaphylaxis Network (FAAN) Walk for Food Allergy. His magic was the perfect, unique addition to our post Walk family-fun activities. Children and adults alike were blown away with his tricks and they are still wondering "how'd he do that?" days later. He did a fantastic job and we highly recommend him!" Melinda Miller and Melissa Dalton, FAAN Walk for Food Allergy: Moving Toward A Cure